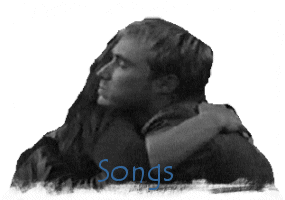 Is there a song that reminds you of Broe? Let me know...
You've Got a Way - Shania Twain
It's Your Love - Tim McGraw W/ Faith Hill
Helplessly, Hopelessly - Jessica Andrews
Complicated - Carolyn Dawn Johnson
At Last - Etta James
The Way You Look Tonight - Frank Sinatra
Yellow - Coldplay
Everywhere - Michelle Branch
Let Me In - Save Ferris
Can't Fight the Moonlight - LeAnn Rimes
Like a Prayer - Madonna
Oh My Love - John Lennon
In My Life - The Beatles
Bridge Over Troubled Water - Simon and Garfunkle
All I Ask of You - Phantom of the Opera
Music of the Night - Phantom of the Opera
Sixteen Going on Seventeen - Sound of Music
Favorite Things - Sound of Music
Stricken - No Doubt
Everything - Lifehouse
Songbird - Eva Cassidy
More Than That - Backstreet Boys
This I Promise You - *Nsync
You Sang to Me - Marc Anthony
If I Was the One - Ruff Endz
I Could Fall - Evan and Jaron
Crazy For This Girl - Evan and Jaron
When Did I Fall in Love - Audra MacDonald
I Can't Catch You - Sixpence None the Richer
Leather and Lace - Stevie Nicks and Don Henley
Saints and Angels - Sara Evans
Hero - Enrique Iglesias
Let Me Love You - Tim McGraw
Shiver - Jamie O'Neal
Sanctuary - Jamie O'Neal
If You Ask Me To - Celine Dion
Rescue Me - Madonna
Home - Duncan Sheik
Slave 4 U - Britney Spears
Shameless - Garth Brooks
She's All I Ever Had - Ricky Martin
To Make You Feel My Love - Garth Brooks
Unforgettable - Nat King Cole
Can't Take My Eyes Off of You - Frankie Valli
A Kiss to Builf a Dream On - Louis Armstrong
Standing Still - Jewel
Til There Was You - the Beatles
Take My Breath Away - Berlin
You Get Me - Michelle Branch
Set Me Free - Michelle Branch
At the Beginning - Anastacia
How Did I Fall In Love - Backstreet Boys
Deliver Me - Sarah Brightman
Falling - N*Sync
Crush - 3Gs
I Keep It To Myself - Monica
I Want You to Want Me - Letters to Cleo
Running - No Doubt
I'll Never Break Your Heart - Backstreet Boys
All I Have To Give - Backstreet Boys
Because of You - 98 Degrees
Hardest Thing - 98 Degrees
Invisible Man - 98 Degrees
Heart Innocence - Jessica Simpson
I Think I'm In Love With You - Jessica Simpson
Little Bit - Jessica Simpson
Look Through Your Eyes - LeAnn Rhimes
How Can I Live Without You - LeAnn Rhimes
Angel of Mine - Monica
I Swear - All4One
Right Here Waiting - Monica
Waiting For Tonight - Jennifer Lopez
Promise If You'll Try - Jennifer Lopez
From the Bottom of My Broken Heart - Britney Spears
You're Still You - Josh Groban
Echo - Incubus
Also If Not You - JoDee Messina
I Want You To Need Me - Celine Dion
This site is Copyright © 2001. It is in no way whatsoever affiliated with Kyle Lowder, Nadia Bjorlin, Days of Our Lives, or NBC. It is meant for pure entertainment.